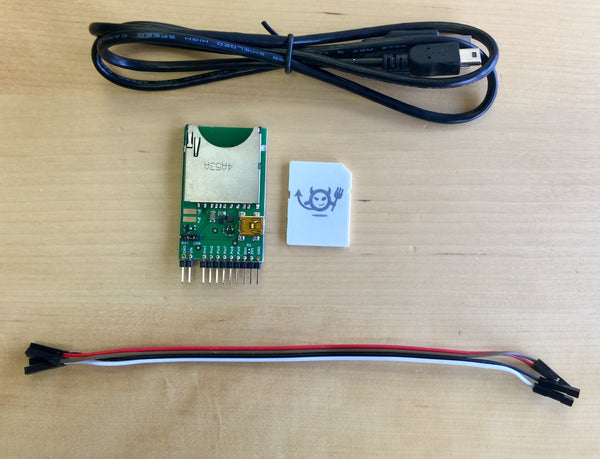 Description
Overview
This kit is intended to support the Electric Imp Air Quality Sensor.
The imp001 contains the processor, WiFi and antenna for a complete wireless network node. 
The April Board provides makes it easy to use the imp001 card by breakout its pins to a 0.1" header. It has an on-board power supply allowing the board to be powered from the USB socket or via the battery input with voltages up to 17V. 
Application Examples
Follow the directions in our Blog post to build an IoT air quality sensor.
Product Specifications
Each package contains:
1 x April Development Board with 0.1 header populated.
1 x imp001 WiFi and processor module
1 x Mini USB cable
4 x Jumper wires 
Shipping
Please review our Shipping FAQ page before completing your purchase. Be aware that some shipping times are greater than others. Send us an email with any questions.  
Contact Us
For more information on the imp001 and April Boards, please visit our Dev Center.